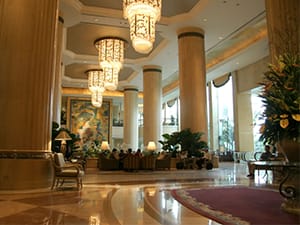 Excellence. Value. Reliability. That's what CEI Surface Pros is all about.
Without proper maintenance hard surface floors lose their luster and beauty. High traffic areas are prone to dirt and grit which in turn causes dull, scratched surfaces and results in a less-than-professional look. A floor maintenance program from a qualified floor care company will ensure your floors not only look great all the time, but the life of the floor is maximized. Our expert floor care techniques will exceed your high standards of cleanliness and appearance and our rates are always fair and competitive.
If you are looking for a commercial floor maintenance company in the Naples FL area, look no further than CEI Surface Pros. CEI expertly services many types of floors, including marble, travertine and other natural stone, polished concrete, warehouse concrete floors, carpet, epoxy coated floors, and terrazzo.
We specialize in all kinds of  properties. Our monthly or quarterly service plans have helped factories, office complexes, medical and chiropractic offices, drug stores, manufacturers, country clubs, hi-rise lobbies and hallways, and more. We have been servicing many of our clients since 2009.
By providing these floor care services on a regularly scheduled program, we will maintain the look of your floors and make them reflect positively on you at all times.
---
Trust your commercial floor maintenance needs to the experts at CEI Surface Pros. Contact us online or call (239) 455-1167 for a FREE estimate on services throughout South Florida – Port Charlotte, Ft. Myers, and Naples. We will travel up as far as Sarasota.